Solution for Survey
An online survey engine for course evaluation and feedback. Tried and tested with 50,000 + participants
The institutional research department of our client, a technology university in New Jersey, United States of America, conducts student and alumni surveys to obtain their feedback on expectations and experiences of their term with the university, about various courses, events, workshops, research and after university life experiences. The purpose of all these surveys was to improve the courses, better conduct of events, things that the alumni found most useful in their profession.
Problem:
Conducting these surveys over email or physical paper formats was very cumbersome, time consuming and error prone. Several errors were introduced at the time of data tabulation and compilation. The analysis also took a lot of time. Since the database of survey responses was not adequate, no meaningful decisions could be based on the survey data.
Solution:
Web Access offered a solution to create an online survey engine to conduct feedback surveys and course evaluations.
The survey tool was designed as a generic survey solution on Java/Hibernate/MySQL platform to exceed client expectations.
The survey features such as online authoring, administration, online launching, response tracking, reminder emails, text, numeric and graphical report generation, primary level analysis, theme selection and creation of custom themes.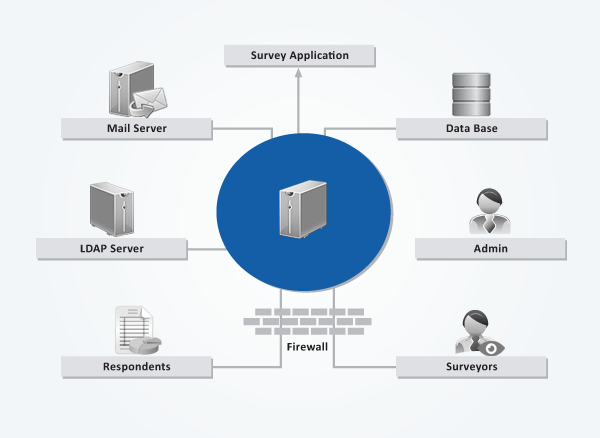 Subsequent to deploying the survey engine, our client has started conducting 4x more surveys, the response rates have improved 2-3 times. Speed and accuracy of data has been the biggest advantage. The engine has since been deployed by other clients as well and has been used for conducting employee surveys, customer satisfaction surveys and exit surveys.